The Artist's Perspective - Teaching At Hill
As part of my latest one man show "Ashby's Gap", hosted by The Hill School in Middleburg, Virginia. I offered to spend time with the student art classes there. Working with Linda Conti, Hill's broadly creative art director, our friendship allowed us to plan on having fun while delivering real thinking workshops to the 6th through 8th grades.
In part because of my love of depicting the land where I live, the workshop's topic was sense of place. The students would not only get a chance to look at my paintings and have me speak about them, but also to ask questions. This time was then followed by drawing sessions which netted truly favorable results. Not just in art quality, but in artistic happiness.
Good teachers are so powerful in bridging the sides of education and life lessons, and Linda Conti truly shines in this area. Not just teaching something, but applying that something to a future lifetime of thinking. I have said that the true point of art in school is not simply to teach about art, but to teach through hands-on experience the importance of always understanding one's options. When it really comes down to it, creative self expression is only the action of choices made through imagination and inspiration. What we make or create is the action, but imagination and inspiration are symbolic points of life options. An example of this might be, are you inspired to work for someone you respect, or perhaps your imagination has delivered an idea or concept to create a business of your own?
To create a piece of art on your own from scratch requires reviewing your options of so many choices. What is the subject matter, how many dimensions should it have, what size should it be, what medium will be best, its color, texture and format? This before the many decisions within these options. By their nature, artist's are decision makers and the best of them can apply this process to life. Some adults have a tough time choosing the color of their car, or walls and the clothes they wear each day. It's not because they are not creative, we are all creative. It is because many haven't exercised their creativity in years, as they think they were required to trade it for responsibility. Incorrect of course.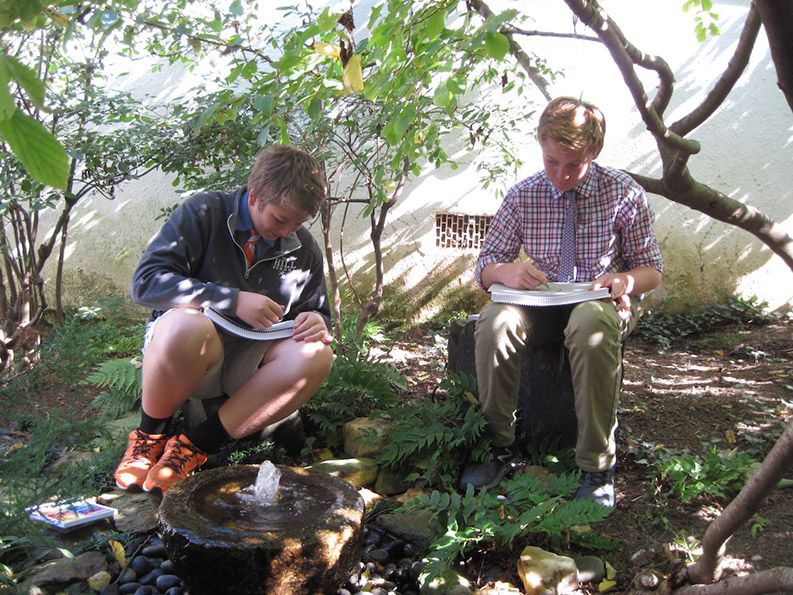 Working with children offers the pleasure of the learning mind. One without the burdens, prejudice and often option invisibleness of adults. In short, kids are exploratory, risk takers that when given the tools and just a little inspiration, can find fun without hurtles and produce interesting results. Those results can often tell real stories about how their minds and personalities are developing. I noticed that even just a little validation of their efforts or talent, brought undeniable happiness. As to say, this piece of art in some small way is exactly who I am right now in my life and by you validating the value of my character, it makes me feel good about myself, stronger and without inferiority.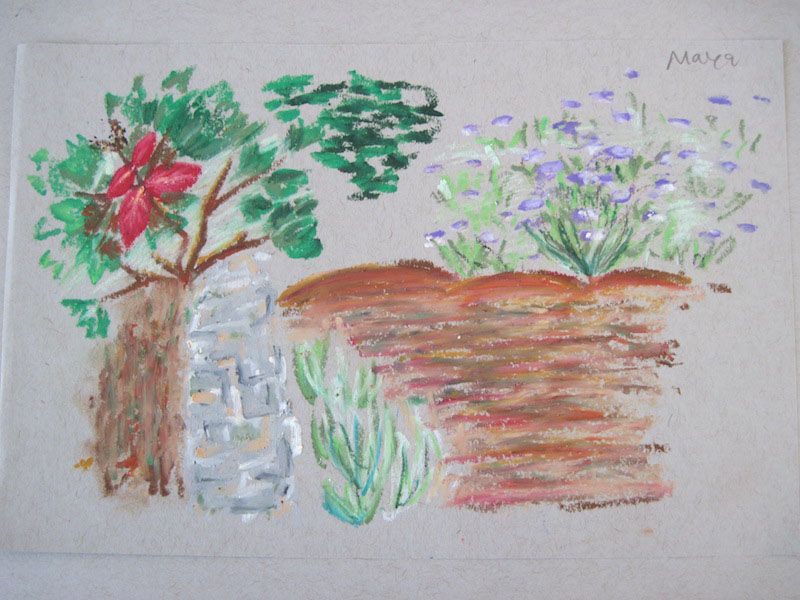 Telling a kid they can't draw or sing or later on in life, that they will starve because of creativity, is a statement of true ignorance. The purpose of art as a learning tool is to gain visual depth and understanding in everything possible, and that anything may be possible by keeping your options open and discovery alive.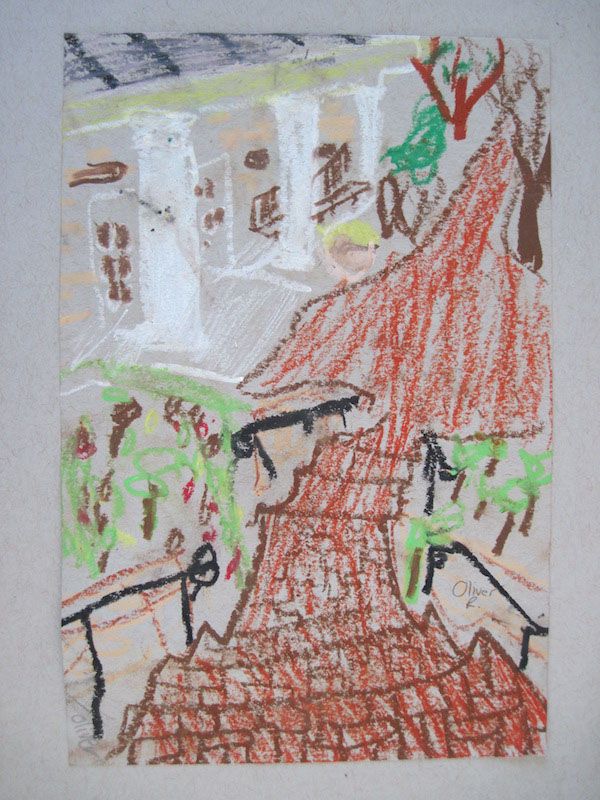 The Hill School understands this so much better than most schools and in my opinion, is a leader in how to take creative fundamentals and stitch them into a educational curriculum. Art is no more by itself than say, history. At Hill, to learn about history is to learn about culture, and to learn about culture is to learn about a culture's artistic and creative endeavors. The fabric of society. I tip my hat to them and it was a pleasure!