WLAST - David Norton
David Norton is a pottery artist of many years. 26 years ago, well before the Western Loudoun Artist Studio Tour (WLAST) was born, Norton started his own studio open house. If not for this and WLAST's founder Jeanne Niccolls, visiting one of those earlier open houses, the Western Loudoun Studio Tour may never have been.
Norton and many artist friends had already also been successfully experimenting with group shows at his studio on his wooded property outside of Round Hill. David can recount even renting a bus to bring folks up his long gravel driveway to keep from having a traffic jam getting to the 14 parking spaces around the studio.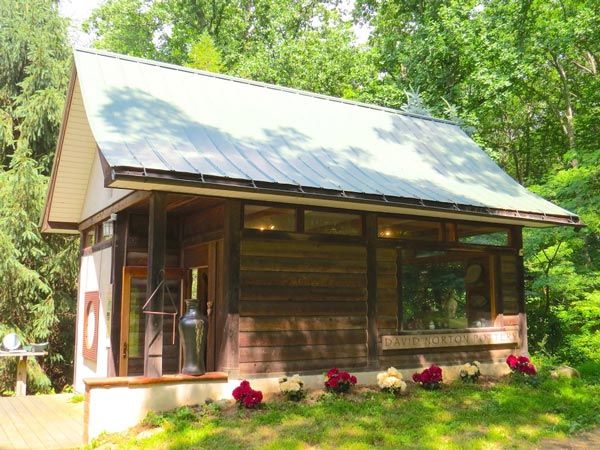 Norton has also kept a studio gallery at the Torpedo Factory in Old Town Alexandria for the last 35 years and he and his wife Brenda make the most of both worlds. He is in Old Town each Saturday, while Brenda keeps the home studio open.
When WLAST was getting off the ground, David generously contributed his mailing list of 2,500 names from his own past shows and even today, 10 years later, David says through his own survey, 70% of the people that visit have never been on the tour before. It shows that if you are just hearing about WLAST for the first time here, you're not alone. It continues to grow, reaching new audiences far and wide.
David has a huge gas kiln built with his best friend Eric who also built his studio. It takes 24 hours to come to temperature and 3 days to cool down.
David has tried it all and he says nothing has been as good as inviting his customers to come where he creates his pottery. This is a constant theme of contentment found among many artists you meet on the tour. He says, "Somebody told me that the best thing you can do for yourself as an artist, is to create an environment for yourself that you want to be in more than anywhere else and all of that other good stuff will fall [into place] and that's pretty much what I did." You can see more of David's pottery at David Norton.
Please tell him Live An Artful Life sent you!