SARASOTA! Sunshine and Culture!
Smack dab in the middle of Florida's west coast, lies the historic circus town of Sarasota. A vibrant arts community, Sarasota might well be the culture capital of the sunshine state. Charles Ringing didn't discover Sarasota, but he sure made it home to the greatest show on earth and is responsible for much of its early development and its culture cache today.
Linda poses with the 25 foot tall sculpture "Unconditional Surrender" by Steward
Johnson, which sits alson Sarasota's Bayfront Drive. The controversial sculpture
was hit by an automobile on April 26, 2012 damaging the sculpture which had to
be taken down, repaired and replaced.
This is a town rich in art galleries, museums, universities, theater, dance, public art, live music and hundreds of great restaurants to back it all up. There's a day life, a night life and something to do every night and it seems to be booming with vitality.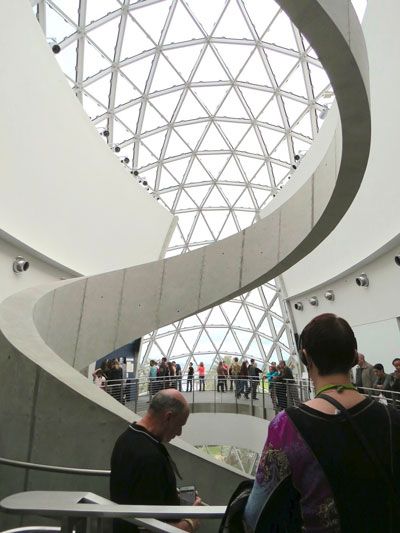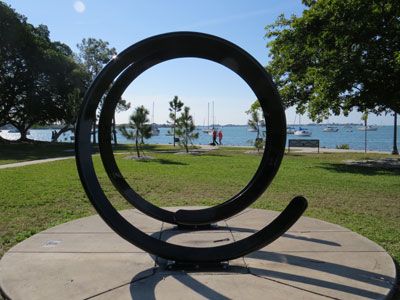 The Dalí Museum was a packed house during our visit Circle Sculpture in Bayfront Park
of the Picasso/Dalí, Dalí/Picasso exhibit.