WLAST - Round Hill Arts Center
As one of two hosting art centers, Round Hill Art Center would most likely be considered the spiritual home of WLAST. The art center is a non-profit arts education organization, offering a variety of classes for both children and adults, and also hosts camps, art related parties and space rental.
Also found at RHAC's location is Gateway Gallery, a co-op gallery and gift shop where several WLAST artists regularly show their work, and there's the new Artists' Loft studio space just opening.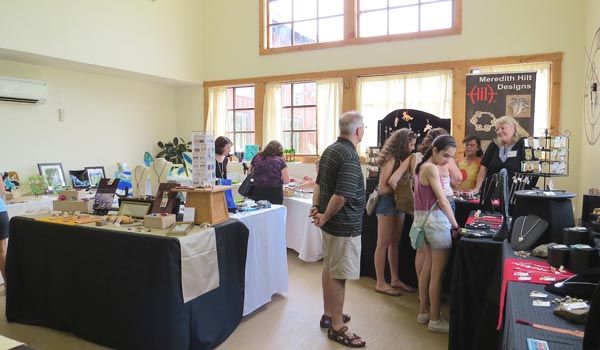 Artist Penny Hauffe was sharing a moment with Raleigh Hilt (12), the daughter of fellow artist Meredith Hilt, and our conversation revisits a theme of artist's children helping with the tour and in the process learning about creating handmade things, setting up the show and even handling inventory. It's one way Raleigh can also earn her allowance and what could possibly be better than young people learning about business in such a hands on way.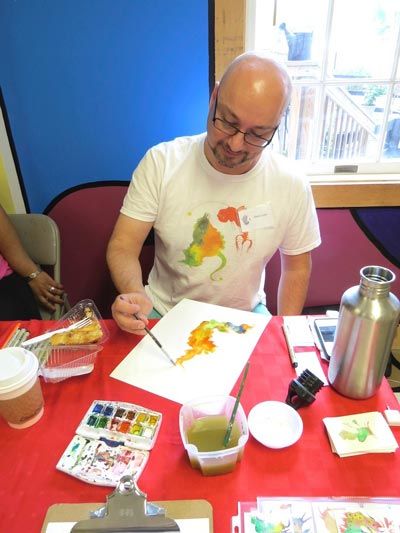 Penny herself, while a professional artist and resident of Loudoun County, lives more east and so she has participated in most of the tour's ten years, but at various hosting locations. Along with artwork sales, the tour is one way those in need of art instruction find Penny who offers classes as well. One of Penny's methods is being the type of teacher who adapts to her students style rather than have the student having to adapt to hers. Penny has a humorous personality too, a lot of fun!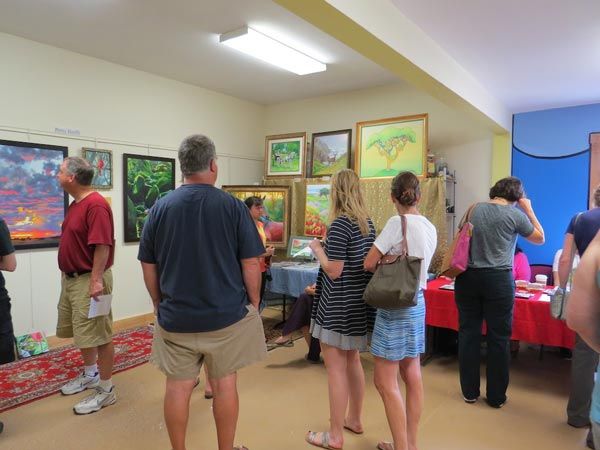 New comer, artist and illustrator Steve Loya, was enjoying his first year on the tour. Steve has been an art teacher at Seldens Landing Elementary School towards the eastern part of the county for 15 years. He offered an interesting perspective of the county's growth via his school population explosion from 300 his first year, to its peak at 1200 four years ago. Because of Steve's imaginative style he seems to attract a wide range of ages for his work. He offers items priced so even children can afford them and he shared that he had already sold to enthusiasts from 3 years old to 80! Good job Steve!
To learn more about Round Hll Arts Center click here.