WLAST - Kristen Swanson
Kristen Swanson is an energetic ceramic artist living and working in the village of Lovettesville. Her expansive home based studio not only acts as a personal studio, but as a busy class workshop and her gallery for the tour as well.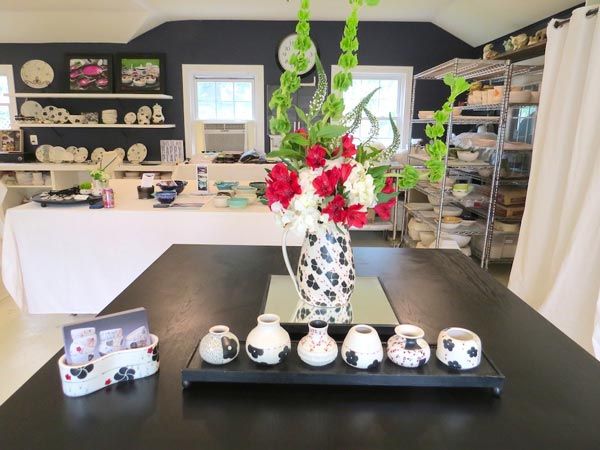 Kristen shares that hundreds of people come through her studio, which is basically non stop for the two day tour. Her mother helps out and sometimes buses even stop with groups. "I've been doing this [the tour] for nine years, so my life, the structure of my year, kind of rotates around June." She then also is part of a fall show with other Lovettsville artists called the Catoctin Holiday Art Tour. Kristen mentions that, "It's really quite a little enclave of artists here in Lovettsville."
In preparation for the tour Kristen cycles through months of throwing [the term for making the pottery] and then surface work or painting it. She's also one of the tour's examples of a full time professional artist who balances creating wonderful works of art, while also teaching others of all ages. She even spoke of the New Jerusalem Church, who was celebrating their 250th Anniversary, who came in groups with their pastor and made 200 porcelain ornaments. But Kristen shares having 160 students through her studio in April. It was a really a big month and almost double that of a more usual month, but as she says, "I love teaching and I'm good at it."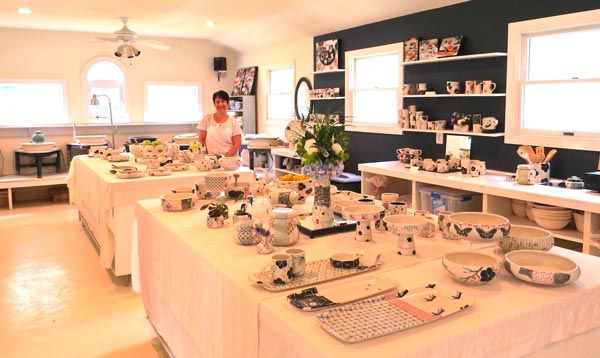 Let's also not forget giving back. Kristen also help spearhead Loudoun Empty Bowls to help the hungry in Loudoun County. It's easy to tell that Kristen is very content with her life and where she lives and works. She says, "It's perfect, it really is."
Visit Kristen's website here
Please tell her Live An Artful Life sent you!