WLAST - Jill Evans-Kavaldjian and Amy Manson
While they actually have separate studios, this duo teams up for the tour at Jill Evans-Kavaldjian's wonderfully converted garage studio. While the artistry of the duo may be second only to their close friendship, it is imperative for me to state that both also hold key rolls in the organization of the arts in Loudoun, with Amy Manson acting as WLAST's Chair and Jill as the Program Director for Round Hill Art Center and President of the Loudoun Arts Council.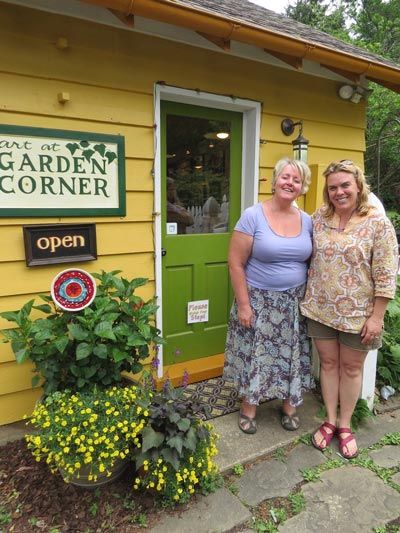 Jill Evans-Kavaldjian is a painter, printmaker and photographer, who has been doing the tour for 8 years. Jill invited Amy Manson, a potter and transplant of Charlotte, NC., to join her 5 years ago. Jill says, "I met Amy at Gateway Gallery [a co-op gallery connected to Round Hill Arts Center] we are part of that co-op and we got along very well. We have similar sensibilities and we were on a committee together." Jill sights that she had been thinking about the benefits of inviting a guest artist to join her. The tour can be very busy with just one person and inviting Amy was really a win, win, as their work compliments each other and both would be on hand to help each other.
Jill and Amy even admit in laughter after working with each other so long now, just how well their work compliments each other's even tonally. Without even talking about what each will bring to the show, they seem to be reading each other's mind. You can just tell the two are having a lot of fun, which I'm sure translates to their visitors in a big way.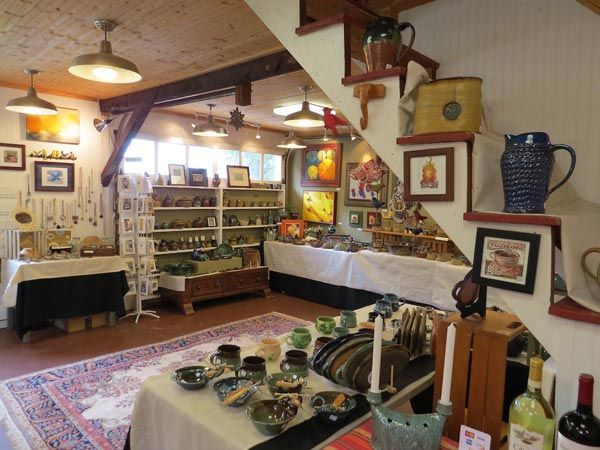 The partnership has worked wonderfully and Jill states," I would never go back and so, my advise to artists starting this is find a good partner." Jill's husband helps too and she says, " We call him the shameless commerce division! He handles the sales, wraps pottery ..." Just another indicator that while the tour is about art, it is also about friendship and family. To see more of Jill's work please visit her website here and to see more of Amy's work please visit her website here.
Please tell them Live An Artful Life sent you!