Writing to Embrace a Rich Heritage
| Diane Helentjaris
"Within the span of a few months, I was demoted from a leader – to a follower – by a tiny baby boy with large lungs." With these words, writer Patty Apostolides describes her transformation from a scientist and musician to a stay-at-home mother. Her son ignored her work at the Cleveland Clinic experimenting on cancer cells.
He didn't care how sweetly her viola's notes had graced the Cleveland Philharmonic Orchestra. Like all infants, his adorableness came with a panoply of non-negotiable requirements.
Patty rose to the challenge. She organized their days with the same ferocious detail she'd devoted to her cell cultures. The new mother began to spin tales for his little ears and found she liked doing so. With her husband's encouragement, she began to write with the dedication and focus characterizing all her efforts since childhood.
Her first novel, Lipsi's Daughter, came out in 2004; three more novels and a book of her poetry followed. But Patty came to see the truth in Hemingway's comment, "Writing, at its best, is a lonely life." Like other writers before her, she sought to conquer the inherent solitude of authorship by connecting with others. An online writers' group provided her first sounding board as she penned away.
In 2013, the sudden passing of her husband pushed her to new directions. Patty found help in her faith. She also dove deeply into writing. She earned her Masters in Fine Art, learning through this coursework about historic writers' groups. Inspired and springboarding off her status as a Greek American, in 2014, she founded the Hellenic Writers Group of Washington, D.C.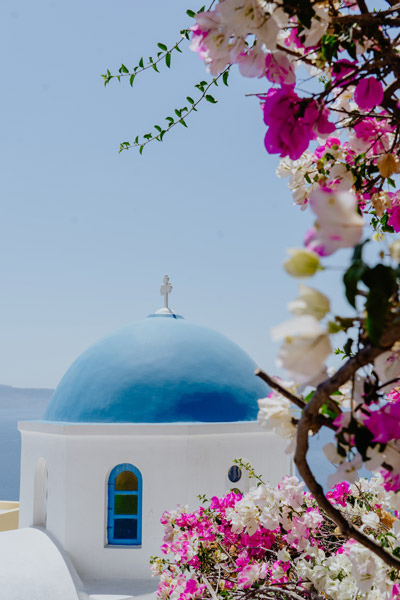 At age four, Patty left her birthplace of Piraeus, Greece with her family. Immigrating to America, they swapped one harbor town for another, settling into Cleveland, Ohio. Steel-grey Lake Erie replaced the crystalline turquoise waters of the Mediterranean. Kielbasa filled more plates than souvlaki. Oregano came in glass bottles, not growing wild on nearby mountains. Actually, there were no mountains in Ohio. Plunged into the first day of kindergarten without a word of English, she led the other kids in a round of crying. She calls it her first example of leadership. E.S.L. programs were a thing of the future, so Patty became fluent in English the old-fashioned way – by the seat of her pants. Reaching the fourth grade, her English skills shone as she won the school spelling bee, outdoing fourth, fifth and sixth graders.
Today her life and work mirror her linguistic and cultural duality. She writes in English, but all four romantic historical novels have a Grecian theme. Lipsi's Daughter takes place in southern Greece on the Dodecanese island birthplace of her parents. The Lion and the Nurse is set on another island, Kos. Helena's Choice and The Greek Maiden and the English Lord take place at the time of the Greek War of Independence. Two of her novels have been translated into Greek. Patty's speaking tours provoke envy, including as they do, time in Greece as well as the U.S.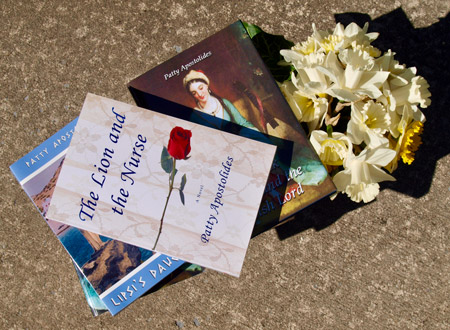 Ethnic American voices, like Patty's, began to be heard with increasing frequency in the twentieth century. Recognition emerged with Pulitzer Prizes to Cuban American Oscar Hijuelos, Dominican American Junot Diaz, and African Americans Alice Walker and Toni Morrison. Polish American writer Isaac Bashevis Singer received the Nobel Prize in Literature as did Toni Morrison. Today, colleges and universities examine the international phenomenon of multi-ethnic literature. Since 1973, one organization (MELUS, www.melus.org) has been devoted to promoting the study of this aspect of the American arts.
The Hellenic Writers Group of Washington, D.C. functions like other American support groups for writers. Patty, as founder and Director, declares, "My mission is to help writers become published, to be comfortable writing and sharing. Writers have to be a little bit of a risk taker. They have to have the perseverance to finish their books, to do revisions. They have to get it done." Monthly meetings feature speakers, writing exercises, and critiquing opportunities for works in progress. Word games offer a break while polishing writers' finesse with English. Membership is free and open to Greeks, Greek Americans and Hellenophiles (anyone "who has a love of Greece and/or Greek culture, ancient or modern"). The group uses a Facebook page and email to communicate. Writers range in age from nineteen to ninety-eight. By day (for everyone knows most writers have at least two jobs), they labor as anthropologists, nuclear physicists, medical doctors, and Greek government workers.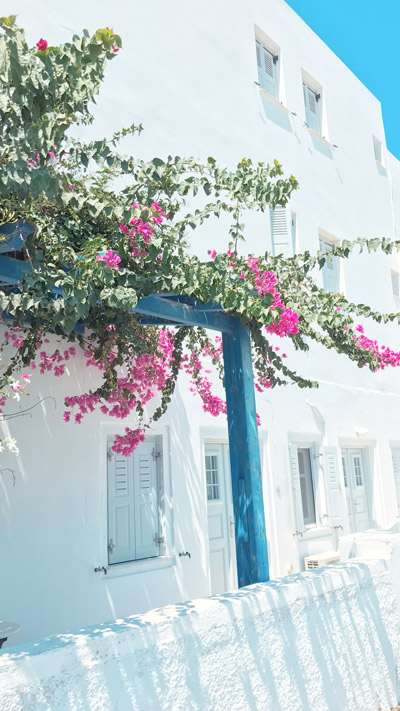 The Greek (or Hellenic) flavor to the group is readily apparent. Officially, it is a program of the Hellenic Society Prometheus, a nonprofit dedicated to the ideals of Greek culture. The group meets in Bethesda, Maryland's Hellenic Center, a three-story building owned jointly by five Greek American cultural organizations. As anticipated, the second floor has a kitchen and a room big enough for Greek dancing. The U.S. has several Greek American writing groups and they are in touch with each other. The Washington, D.C. collaborated with the New York City group to co-host a Hellenic Literature Festival.
Communications between the DC members fly back and forth in Greek and English with Google Translate in heavy use. The meetings are conducted in English (which everyone understands), except for the poetry. The poetry is in Greek. As Greeks have been creating poems for several thousand years, it's hard to argue with that decision. As Patty says, "Greek is a beautiful language with many meanings. One word in Greek will have three or four meanings but a single English word has only one or two." She believes this complexity of the Greek language makes it perfect for the nuances of poetry.
Patty Apostolides continues to push forward. She's writing her fifth novel. After five years as Director of the Writers Group, she'd like to promote further empowering of the group and work more toward a "servant leader" role. She recommends reading The 21 Irrefutable Laws of Leadership by John C. Maxwell. She also likes Dr. Martin Seligman's work on authentic happiness. Never one to duck a challenge, Patty recently enrolled in a program to earn her doctoral degree in Leadership from the University of the Cumberlands.
Patty Apostolides clearly enjoys big themes – happiness, leadership, romance, love. When asked about her future plans, she brings up another: freedom. She refuses to predict the future. "I'm a person who likes to be free."
More articles by Diane Helentjaris:
Safety Check Up Time for Artists
Flowers - The Artist's Favorite Muse
Patty Apostolides, writer. Photo by Diane Helentjaris
Latest Blog Posts
Article Categories