The Art of Regional Color and Design
During a recent trip to Abaco, part of the Bahamas, my endless photography once again doused me in the observation of my surroundings. I thought; this place sure has a pretty palette. Once again what was wonderful to see is how nature or natural color often deeply inspires our man made world. Here was a place of beautiful aqua water, soft sandy beaches, coral and palms. In turn, were homes and structures inspired by this tropical island palette. Step inside and tile, tables, upholstery, and cabinets were all part of the natural vibe.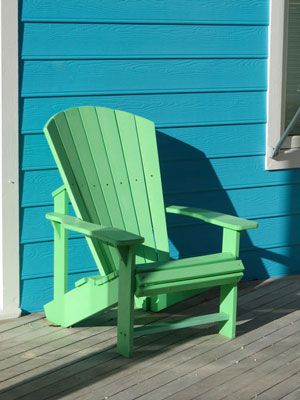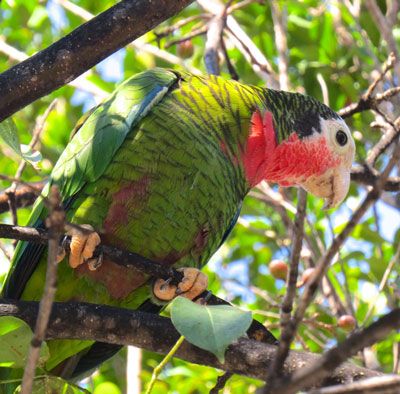 I thought to myself, what would a house back home in Virginia look like with this combination of colors? Refreshing, or out of place? Of course it's not only colors, overall design too supports the local theme and helps you believe your surroundings.
In the Southwest the same wonderful celebration of color occurs. Visit a place like Sedona, Arizona and witness a setting sun hitting Cathedral Rock, the deep orange to hot reds of the Schnebly Hill Formation layer of sandstone found there come alive in a wonderful glow. Does this majestic experience, along with sage vegetation and terra-cotta poetry inspire the man made surroundings, lifestyle and even clothing? You bet it does.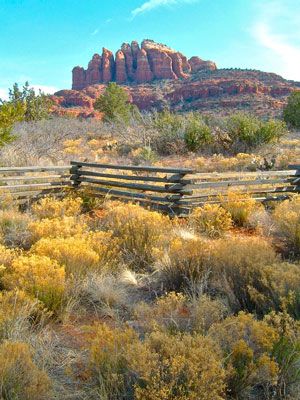 Frankly, I think those who travel and even those who live in more than one location throughout the year, are deeply drawn to these inspirations. Is weather an important part of the equation? Without a doubt. But some looking for sun and warmer climate do have the choice of the Caribbean, or the Southwest and both deliver very different palettes and feel.
Years ago, representing the very successful Americana artist Charles Wysocki, who became a dear friend, we visited his home up by Big Bear Lake. Chuck as he liked to be called, was famous for his paintings of idyllic New England villages. He loved Cape Cod and all of New England, but still chose to live in California. So in his success he decided to bring a piece of New England to him, by shipping in the materials and building his home and several out buildings as if they were right out of one of his paintings. In a cake and eat it too effort, he managed to regionally live on one coast while being surrounded by another.
Even more fascinating, Chuck, who grew up on old western movies and shows, absolutely loved what I'll call the Roy Rodgers, Zorro and Bonanza west! So he built a home in Joshua Tree, California and surrounded himself with that feel. It was a marvelous zany place to visit both homes. Big Bear was a mountain retreat which gets snow, yet there you would find all the influences of New England and just hours away in the desert, you were taken back to the wild, wild west.
Many years ago here in Northern Virginia, a Tuscan/Provence or Mediterranean influence came about. Mostly inspiring large homes, but trickling down as well, it was if anything related to Virginia had become in poor taste. Yet out of place or not, it was simply a vast influence of trips abroad. In a world where inspiration has no borders or rules, all of this is proof that anything is possible. Some of these trends seem to come quickly, others so very slowly. But even though I have just sighted many design inspired examples, where color is concerned, you'll have noticed the almost overwhelming amounts of color choices to all of us no matter where we live, proving paint companies do not want to limit our possibilities. They offer you the prospect of recreating any inspired palette, no matter where you may have visited. Quite simply, in the world of choices, I'm not sure anything even comes close to the shear amount of choices offered to you in house paint... and to be frank, in the world of interior design there is no bigger bang for the buck!
So take a look around you. Is your home that of your regional color or can you find inspiration from your travels or a past place you've lived? I will admit to my own home being an amazing blend, and even writing this article makes me a bit surprised. I live squarely in a very equestrian part of Virginia known as Hunt Country, where deep greens inspired by deciduous trees, red barns which years ago were sealed with linseed oil and rust making the mixture red in color, or red hunt coats inspired by Royalty and even golds, inspired by buttons and bugles. There is a little of this in my home, but it's also all part of a inspirational collision of modern, Mediterranean and even neoclassical influences. In a world of rules and regulations, it's nice to know artfulness rules your roost!
To see Tom's artwork please visit his website ThomasNeel.com