Karen Rexrode Life of the Assemblage Art Gardener
True artfulness is always been about growth. Inspired souls don't just plant the seed and walk away from it. They tend to it and watch it grow. Karen Rexrode is one such inspired soul who has tended to more seeds than one could ever imagine and watched herself grow in the process. Imagine how many seeds you would have tended to if you owned your own nursery for twenty five years. Yes, a lot. But there came a time in the life of Karen Rexrode when other things started to sprout around her and within her and it was time for change, time for creative growth and soul searching.
10 years ago this Northern Virginia mother of two, once owned and operated Windy Hill Nursery Plant Farm near the small town of Aldie. Part of a fast growing Loudoun County, development was surrounding the family farm and almost gobbled it up. But it was really the exhausting, seven day a week schedule and catalog business that was overtaking Rexrode mentally and physically. Add in a gone undiagnosed bout with Lyme Disease and it was simply time to transition herself.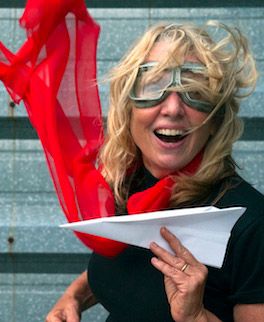 Karen's father was a photographer and she had been bitten by the shutter bug too. She joined a nearby camera club as a novice and eleven years later she had become an award winning advanced photographer with a couple of galleries selling her work and all was good, but not great. You might say despite her successes, she was still searching for her creative voice.
Now mind you, when you have the horticultural knowledge a person like Karen has, it's nearly impossible to not be well known among those who seek the green thumb. So Karen would do speaking engagements and thus, was asked to do a lecture at Virginia Tech. She was among a couple of notable speakers and Karen explains, "The people I was speaking with were Amy Stewart, who wrote the "Wicket Bugs Book" and "Wicket Plants Book" and then the other was Paula Gross, who wrote a book called "Bizarre Botanicals". So they [VT] wanted me to do this kind of twisted take on plants." So Karen decided to title her lecture "The Dark Side". For reference she started revisiting her youth. "I was like wow, I had forgotten about all of this! When I was a kid I watched all of those horror flicks and vampire stuff and now I was taking it into the plant world with weird terrariums and doll heads with plants growing out of them, and I was like Gaa!! [great enthusiasm] People were saying, I didn't know you had that in you!" I'm sure Audrey Jr., the man eating plant from the Little Shop of Horrors would have been proud.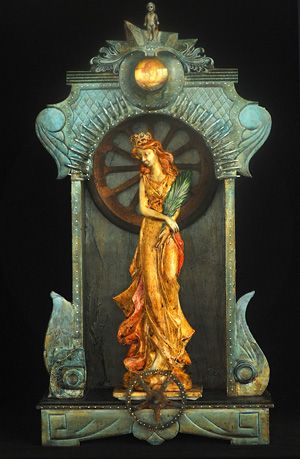 "Saint Catherine"
One thing led to another though and Karen discovered assemblage artist Michael deMing whose work essentially validated and inspired a three dimensional creative direction for her fun dark side to come to light. Assemblage art dates back to the 1950's and in this application, it largely begins with found objects, always interesting and which can help carry the desired narrative for a three dimensional work of art. These pieces such as old cameras, watch parts, metals, hardware, dolls, toys and so, so, much more, can be used in many ways, especially other than that which they were originally intended.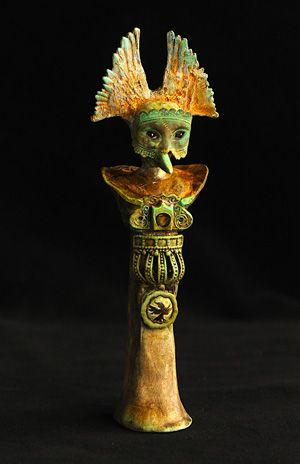 Altered Pex dispenser "Bird Masquarade"
As with some of the other assemblage artists, Karen's art begins with a story, often fantasy, with the end result a character or theme made up of these found objects and handmade parts. This is one case where a picture really is a thousand words, but she's never just glueing stuff together. The story and theme are important drivers to why the assemblage is taking place in the first place. I guess you could say, done well, that they really are the sum of their parts. Karen says that, "The theme is often driven more by what you find, it's not easy." I mention to Karen that this is the Easter egg hunt isn't it? She responds, "It's constant and that's the feeding of the machine once you start assemblage. You can't move forward if you are not feeding the machine."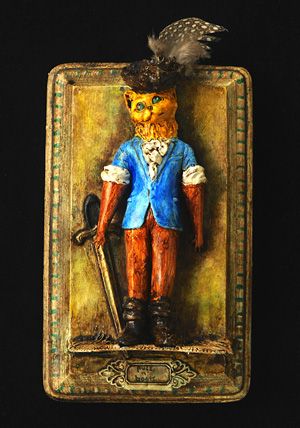 "Puss N Boots" assemblage
When Karen gets an idea she says she starts a box with objects that might work with that idea. Multiple ideas require multiple boxes and even when the assemblage begins, multiple works of art are in a of process of completion. This can be because of an expanding idea and story, the search for a part that is needed or the fabrication process. That fabrication process most often happens by use of epoxy clay, created in layers which requires drying time for each layer. Saws, drills, hammer and Dremel tools aide creation and assmebly. Karen also uses many types of glues, all which have their own characteristics and advantages.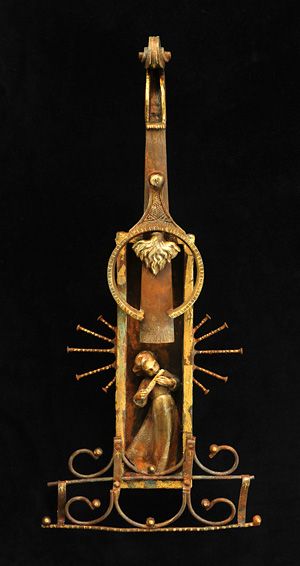 "Saint Celilia"
Once all of the the pieces are assembled, the extensive process of painting begins. Beginning with a white base coat, layers of transparent acrylic color are applied. As Karen points out, "You get a certain luminescence to them because the base coat is white." Many techniques for adding color create interesting effects of aging or metallic finishes. Karen says, "In the end it's like 15 layers of paint on an object.
Karen, in reflective thought about her passion for horticulture and her art, shares this, "It's so hard to say no to one, that it causes a problem in your head." [laughter] Having heard this before from creative types and bouncing back and forth between painting, writing and even photography myself, I've never made it a pressured choice. Rather a wonderful delight of choices. In sharing this with Karen she agrees she's figuring this out, but follows it up by saying, "I'm one of those people that gets so damn focused."
Karen Rexrode
Being focused isn't a bad thing either and it's apparently worked for her so far. In closing, she says of assemblage art, "The cool thing about it is, if you're skill is good enough and your imagination is high, you can take some pretty sundry objects and do quite a bit with them. The interesting thing on the side of that is that it's a very different art form that you don't see a lot." We couldn't agree more.
Karen has a show coming later this year at Art A La Carte Gallery in October (2016) titled, "Cautionary Taies". It's mostly those fairy tales where something is going to happen, like Little Red Riding Hood and Alice in Wonderland. For more information about Karen and her passions of horticulture and assemblage art, please visit her blog Studiology at Karenrexrode.typepad.com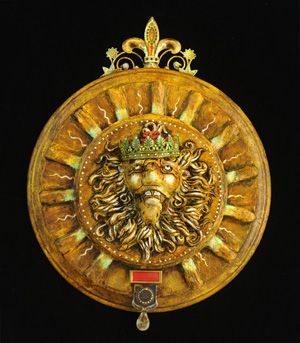 "The Cowardly Lion" assemblage