Time Away
Last Friday I left on my motorcycle for a three-day adventure with a few old friends. Along with time spent with them during lunches and dinners, this was a time for me to become one with my motorcycle, and in the process it allowed me to become one with myself and the environment I was in.
The time alone with your head snugly fit into a full face helmet is I think a bit like being on a spacewalk. Riding requires skill and your attention, but there's a solitude about the experience. As I wear earplugs too, you feel very inside your own head, much more so than you normally would. In there, scenic visual images are constantly flashing by, the whole sky is above you and the road whizzes along below your feet. It's exciting and oddly peaceful at the same time. Like a good driver, a good rider scans constantly and the artist in me is eagerly digesting the photographic snapshots my brain is taking in.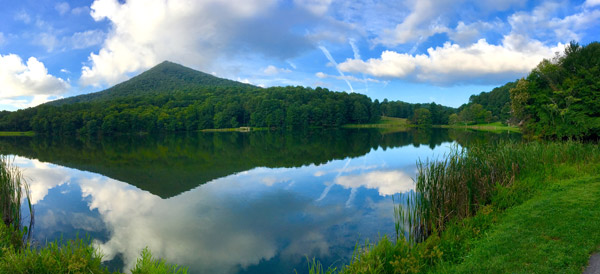 As a landscape painter, a trip like this, one which covers a loop including the Blue Ridge Parkway and mountain routes through beautiful West Virginia, can be almost overwhelming. On the one hand, there is man and machine, on the other, there is being with friends, but sandwiched in the middle is painting, after painting, after painting. At some point, you have to give up on the prospects of, "WOW what a great photo", and just allow yourself to enjoy the view with no agenda other than living life itself.
I hope you enjoy these last days of summer as I have done. Nurturing my creative juices, feeding my soul and imagination, and sharing time with friends.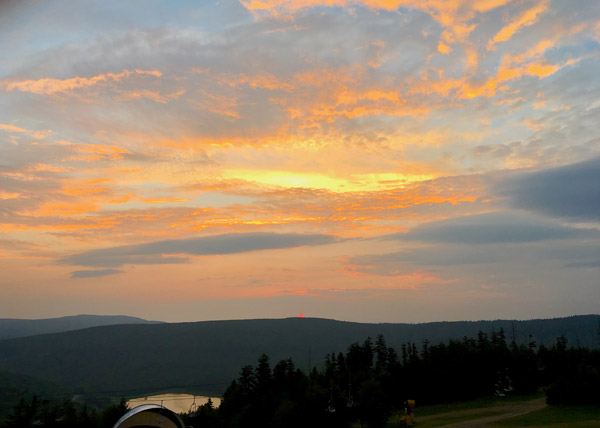 Read Tom's blog every Tuesday here