Is The Sacrifice Worth It?
It was for me. But if you plan to paint what you want, or play the music you want to play or do anything creatively that doesn't have the typical 9 to 5 paycheck type opportunities - choosing what I'll call a fine art path, is not an easy one, usually. It is why many also choose to keep their day job, which in many cases can also somewhat resemble or relate to the path they truly desire.
Some examples would be being a school art teacher or providing lessons while painting, sculpting or doing pottery in your free hours. Or working in a music store while being in a band doing night gigs and such.
Recently speaking with musician Ian Ethan Case for an upcoming interview for Live An Artful Life, it reminding me of the sacrifice I took years ago to get where I have gotten. Ian and his wife Stephanie are in their 30's [I was about 32 when I went for it] and they are most definitely living artful lives. They love what they do, let's make no mistake about that, but they have a pretty grueling schedule and lifestyle in the pursuit of producing and performing the music they want us to hear.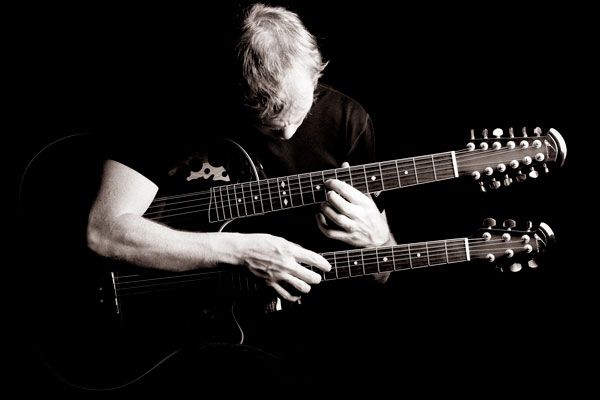 Try driving 40,000 miles a year, in all types of weather, all over the country, loading and unloading equipment, doing set ups and break downs themselves, at less than amazing money, and sometimes at a loss, but knowing these are the dues you must pay. Frankly, I think these types of musicians sacrifice more than most creative types and many go it completely alone. Ian shared having a show in Ft. Collins, Colorado, then loading up the van and heading to their next gig, the next night in ...Chicago! A quick Google map check lists that as 15 hours, at over 1,000 miles. They got there with just enough time to set up and do the show. My guess is on top of that it cost about $85. for fuel and likely double that amount for wear and tear and vehicle depreciation.
I only relate to that type of schedule because of my past professional drag racing days when long drives were just part of the job. It is tiring and sometimes brings the unexpected. Just like the Cases, at the end of those drives was a performance time, which you live and work for, but it can be exhilarating and draining at the same time and then you drive again. I tip my hat to the artists who go for it though. They are letting nothing get in the way.
So, I've had more than a few artists ask me, was it worth it ... leaving work and taking the leap as an artist? For me the answer is yes, but it's a personal decision. Ian would tell you there is no other way of truly achieving his level of accomplishment with their performances without what they are doing right now. I agree, but neither of us would be judgmental towards taking an easier path. It's either your calling or not. As best you can, be driven by your happiness and creativity.
To read my full interview with Ian Ethan Case go here.
Live An Artful Life!
Tom