Whistle While You Work
A cheerful tune of our youth that reminds us to be happy in our endeavors, but if your whistle doesn't work, there's always music, podcasts, audiobooks and more to enthusiastically fill your ears with a motivational pick me up.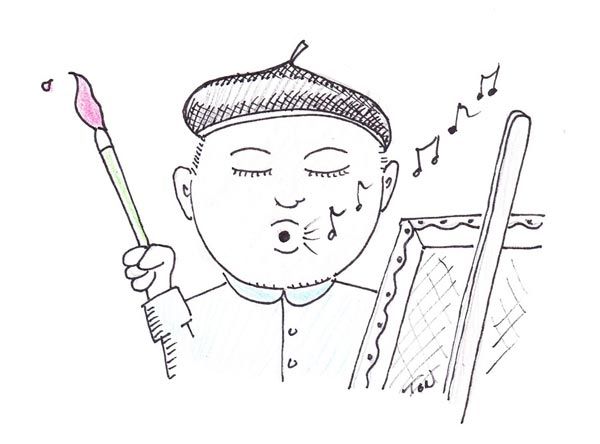 I'm an artist and for most like me, it's a rather solitary occupation. Oddly, my writing requires quiet, but while creating art, I work best being inundated with the audible pleasure created by others.
Music has always not only given me that whistle pick me up, but it also has a beat and creative energy about it and my playlists or favorites have somehow become a tribal heartbeat. Music can be anywhere from a soft cruising speed, to me holding my brush as if it was the oar of a Roman ship and the bellowing drum beat is saying RAMMING SPEED! It has worked well for me.
I used to listen to audio books years ago and while it worked, I could also find myself in a double dose of engrossment, torn between one story and another. The one I was creating and the one I was listening to. I found myself backing up the book because I finally figured out I missed something while deep in painting mode. Music seems to work better in its three to five-minute intervals.
I also now love podcast too, especially those of derived from NPR, but there are others and in fact, I like them so much, I may start doing one myself. They are a great format for learning things new in effective doses.
The point is to find your fun. Choose your chi and be happy doing what you do!
Live an artful life!
Tom